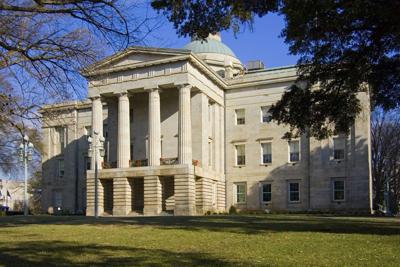 The North Carolina House Appropriation Committee will take another look at scholarships for children whose parents were killed or injured in war at the start of the 2020 legislative session.
The committee plans to discuss proposed changes to the Scholarships for Children of Wartime Veterans Tuesday, but the details have yet to be released.
The Center Square reached out to the committee, but the information about the plan has remained under wraps. However, a political insider told WBTV that lawmakers plan to add an additional $2.4 million to the scholarship.
The eight-semester scholarship benefits adopted or biological children, 25 years old and younger, of deceased or disabled veterans.
The base budget for the program administered by the Veterans Affairs Department is $9.19 million. Last year, the General Assembly granted an additional $2.4 million from a surplus in funds. The department asked for the additional $2.4 million again for the new fiscal year, but the funds were not processed due to an ongoing budget stalemate.
Gov. Roy Cooper vetoed North Carolina's $24 billion budget in late June, a few days shy of the start of the new fiscal year.
The Veterans Affairs Department still received the $9.19 million, but officials said they had to stretch the funds out to avoid a "shortfall" later. As a result, students were told that they will only receive partial scholarships for the fall 2019 semester.
Last month, the governor ordered the Veterans Affairs Department to cover the full cost of the fall semester, but he called on legislators to fill in the gap.
"Borrowing from next semester's funding is only a short-term solution and it is vital that legislators fully fund these scholarships for the year when they return in January," Cooper said.
["source=thecentersquare"]